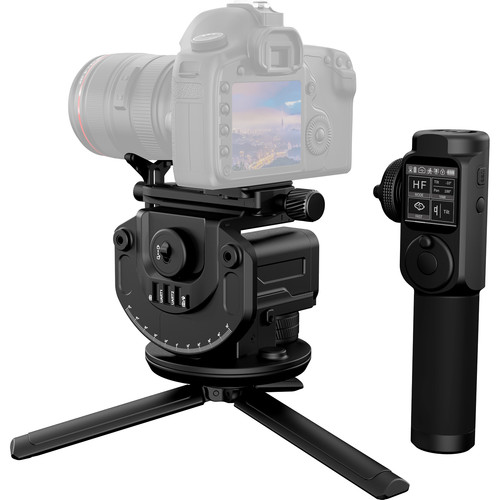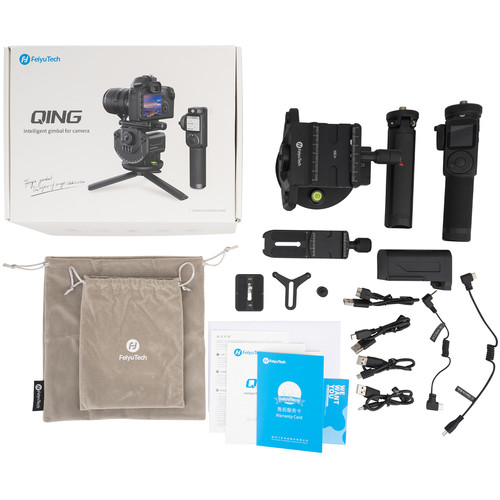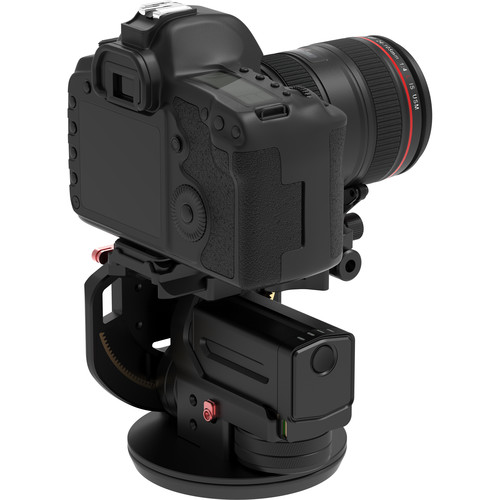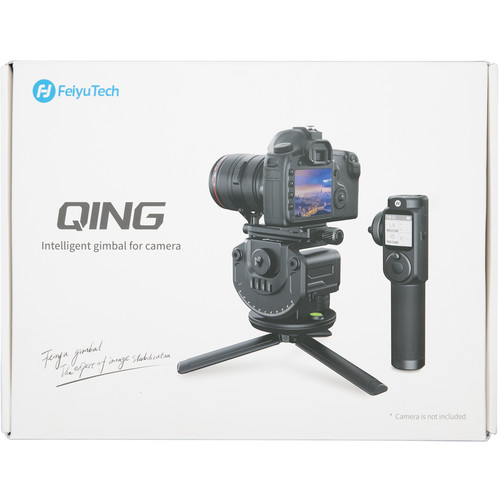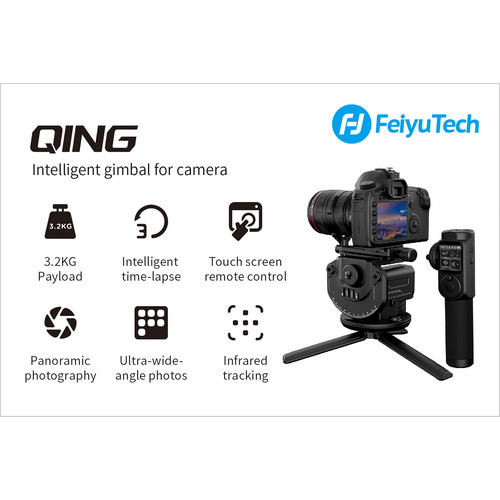 The Feiyu QING (pronounced "CHING") is a motorized pan and tilt gimbal designed to provide an efficient workflow for time-lapse photography and general applications. It features a 7.7 lb load capacity and has a 3/8″-16 thread on the bottom for mounting it on tripods and sliders. QING offers full 360° pan rotation and 60° tilt, and it offers a wide range of assignable pan and tilt speeds. It's designed with brushless motors that allow for smooth and precise rotation.
A touchscreen remote controller is included that's used to set everything up remotely. The remote allows you to set up time-lapse sessions and wide-angle and panorama shots in combination with your camera. The controller can also be attached to the bottom of the QING in order to use the two as a handheld gimbal stabilizer.
Using an optional smartphone adapter, you can attach your phone to the controller and monitor your image from the phone. In this way, QING can be used for vlogging, with you in front of the camera, operating the motions and functions of the QING with the controller.
Offering multiple connections, QING lets you connect optional focus motors and other gear. Additionally, an optional Bluetooth mic can be connected remotely to let you capture audio along with the video.